The Nantucket Hotel & Resort is within walking distance of almost everything you'll want to do on Nantucket
Nantucket has been chosen as one of "The Best Islands in the U.S.," per Conde Nast Traveler magazine.
Nantucket is highlighted as one of the "Best Islands in the Continental United States," per Travel & Leisure magazine.
The Nantucket is ideally located in downtown Nantucket, an easy walk to all restaurants, stores and nightlife.
The Hotel is situated two blocks from Children's Beach and the Whaling Museum. Brant Point Lighthouse/Beach and Jetties Beach are just a five-to-ten-minute bike ride from our Nantucket Resort.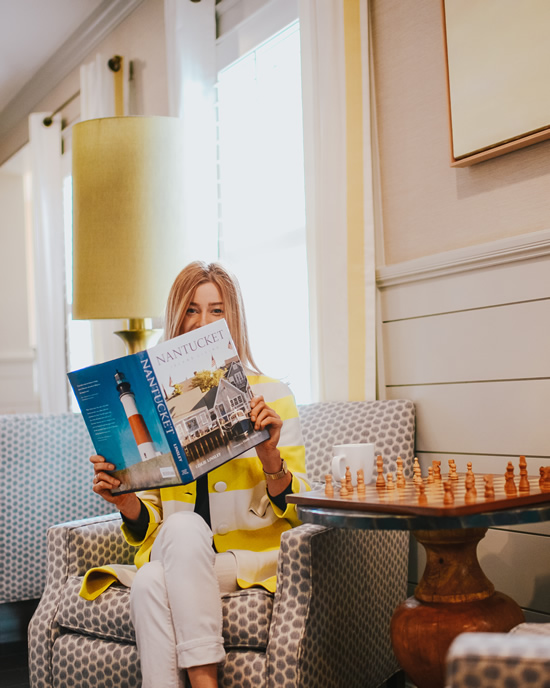 A car is not needed when staying at The Nantucket Hotel. Ferry docks are just a ten-minute walk from hotel. We offer a complimentary shuttle service to/from the high-speed ferries for guests who pre-reserve this service with us.
Guests are encouraged to bring their own bicycles or have bike rentals delivered to The Nantucket Hotel via our exclusive hotel/delivery service. Bike paths start near the Hotel to most points on the Island.
For Walking Directions to The Nantucket Hotel, click here.
Hy-Line Cruises Wharf – 33 Straight Wharf
Steamship Authority/Seastreak Wharf – 31 Easy Street
The Nantucket Hotel & Resort – 77 Easton Street